Message to the Community regarding COVID-19:
St. Petersburg Shambhala programs will be offered virtually.
We have decided in the interest of keeping everyone safe that the St. Petersburg Shambhala Center will suspend in-person gatherings for the time being. This was not an easy decision, however our primary commitment is to not cause harm.
Gathering together for practice and community is an important part of all of our lives. To maintain our connections to our practice and each other, we are offering all of our regularly scheduled programs using Zoom video conferencing.
All programs (except Learn to Meditate) will be available using Zoom video conferencing at this link:
https://zoom.us/j/8995306451
(Meeting ID: 899 530 6451)
Password: 943366
Information on specific classes can be found on our website calendar
and program listings.
Please note this important statement:
St Petersburg Shambhala – Care & Conduct Statement
Shambhala Code of Conduct Policies
Spark your heart and mind through the practice of meditation.
Shambhala St. Petersburg (1045 9th Ave N. St. Petersburg, FL 33705) is part of a world-wide organization of meditation and cultural centers attempting to help people uncover their inherent basic goodness and to make the world a better place.
We offer a wide array of programs and events for all levels of students and practitioners. Based on mindfulness meditation and creating a culture of kindness, Shambhala is a place to meet friendly and helpful people, rediscover the joy of living, and celebrate the art of being human.
Please send questions and comments to: [email protected]
For information about becoming a member, click here! Interested in volunteering? Click here!
Looking for a place to land? Visiting for the first time?

Every Sunday morning at 11:00 am we offer free, informal meditation instruction during our Sunday Open Sitting Practice. Come and experience the power of sitting with a group of practitioners.! At noon we will host a simple "soup and salad social" for new and current members to mingle. This is a chance to ask our teachers any questions you may have or just hang out and get to know some really cool people. For more information, click here!
Shambhala is an international community of urban meditation and rural retreat centers founded by the Vidyadhara Chögyam Trungpa Rinpoche, and now led by Sakyong Mipham Rinpoche. Learn about our vision, lineage & community. More →
Our centre offers a rich array of ongoing offerings free to the public including weekly public sitting meditation hours and dharma talks. No prior meditation experience required to attend.  All are welcome. More →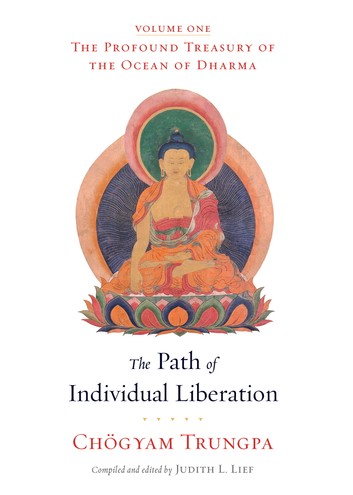 with Shastri Gayle Van Gils, Shastri Will Ryken, Eric Rainbeau, Gerard Van Gils
September 8th—October 20th
We will study teachings on the four foundations of mindfullness and Vipashyana
Continue »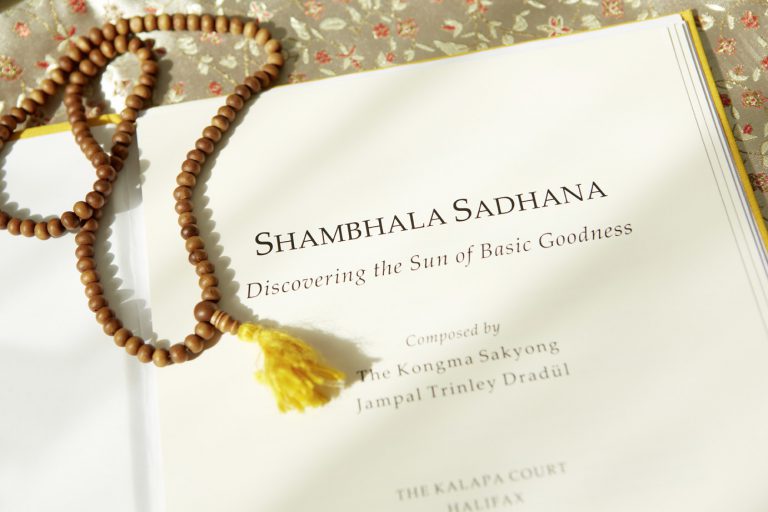 with Christie Rainbeau
September 19th
This is a time for the community to gather, practice and delight in conversation and in each other's company.
Continue »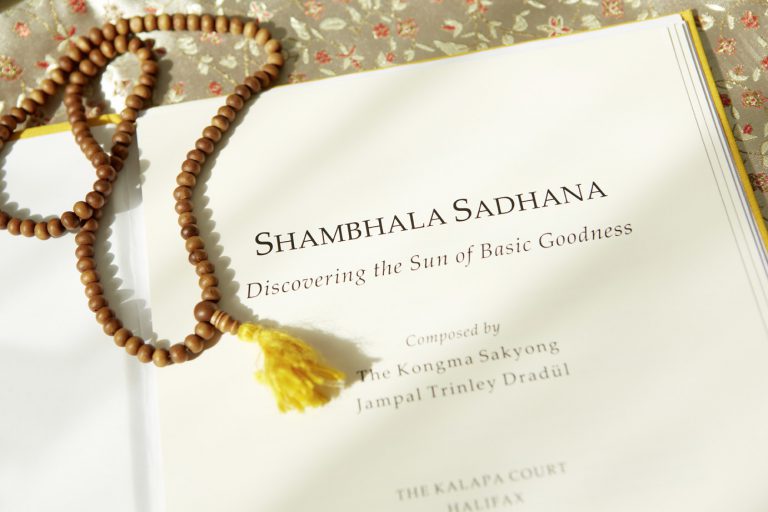 with Christie Rainbeau
October 8th
This is a time for the community to gather, practice and delight in conversation and in each other's company.
Continue »