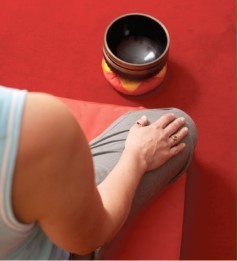 Encountering the Dharma
with Shastri Gayle Van Gils & Shastri Will Ryken
Encountering the Dharma
Join us by ZOOM
" The Vidyadhara, Chögyam Trungpa Rinpoche, my late husband, has had a profound impact on Tibetan Buddhism and the Practicing Lineages coming to the West. The systematic way in which he presented the teachings from his ancient tradition and the way in which he mixed these teachings with current conditions and understandings made them all the more powerful." Diana J. Mukpo, from the forward to The Profound Treasury of the Ocean of Dharma Volume One: The Path of Individual Liberation.
Please join us in the study of Encountering the Path. This course starts at the beginning of our Buddhist Path and leads us an introduction and beginning taste of several key aspects of the Hinayana Path of Buddhist practice, from the Four Marks of Existence and the Five Skandhas to Achieving Sanity Here on Earth.
This class will use the sourcebook Volume One of the Profound Treasury of the Ocean of Dharma and we will study the first 9 chapters of the book in an eight week course led by Shastri Gayle Van Gils and Shastri Will Ryken.
Wednesday evenings at 7 PM
October 21 – December 9th 2020
Oct. 21 Chapters 1 and 2
Oct. 28 Chapter 3
Nov. 4th Chapter 4
Nov. 11th Chapter 5
Nov. 18 Chapter 6
Nov. 25 Chapter 7
Dec 2nd Chapter 8
Dec. 9th Chapter 9